Welcome to Arkansas Packaging Products.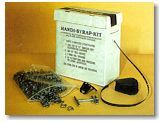 Arkansas Packaging Products, Inc.has been serving business in the Arkansas area since 1973.

A brochure listing the various products we sell and service is available on request by emailing us at marks@arkansaspackaging.com.

Most items are available directly from our warehouses in North Little Rock, Springdale, and Paragould, Arkansas. This insures our customers prompt deliveries and emergency back up inventory, thus reducing customer inventory costs.

Our sales and service people are trained in the products and companies we represent, assuring customers that questions will be answered and problems quickly solved.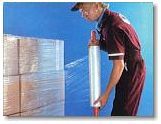 We represent only the finest suppliers of the products we sell. Our sales volume reduces our purchasing costs, lowering our selling prices. Our customers benefits by being able to purchase quality products, backed by knowledge, delivery, and service at outstanding prices.

We value our customers and appreciate the opportunity to partner with your company. We are open from 7:30am to 5:00 CST five days a week. Please contact us for all your packaging and janitorial needs.